Frequently Asked Questions
No, from AXA Medical Center we do not have access to your policy details, you will have to contact your agent or call our customer service number 902 40 40 84.

To receive your medical records, you must request and fill out the form that we will provide you at the reception desk.

As long as you have signed the data protection law, we can send it encrypted.

You can always go to the medical center, an estimate will be made before your consultation.

Whenever you need to, you can visit a specialist without the need to see your family doctor first.

We do not have pediatrics, but there are specialists who can take care of your child.

We do not have an emergency service, but please contact us and we will try to give you an appointment as soon as possible.

If you are already a patient at the center we will have all your details, but if it is your first time, we will contact customer service to request them.

As long as AXA SEGUROS GENERALES first sends us an authorization for your consultations.
How to get to AXA Medical Center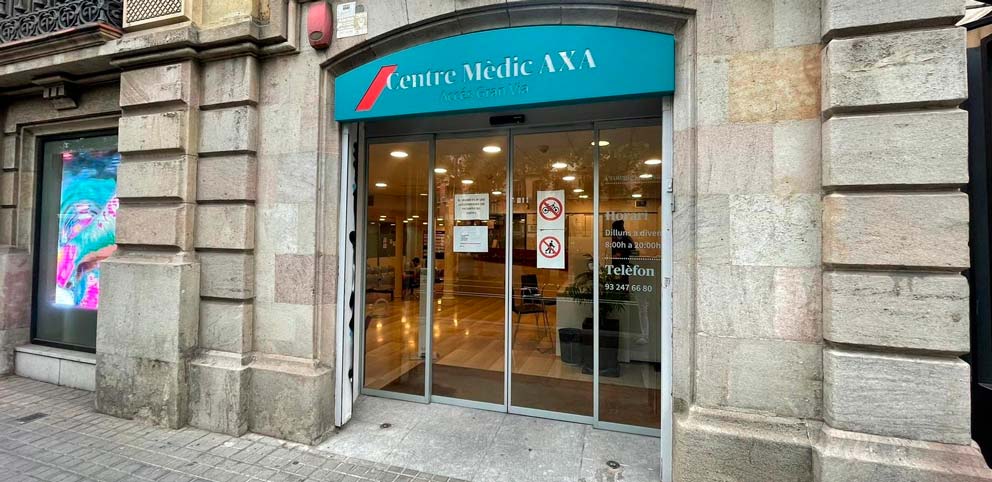 AXA Medical Center
Gran Via Access

Mon - Fri : 8:00 - 20:00h
M - F August: 8:00 - 18:00h

Girona Access

Access to parking by Gran Via de les Corts Catalanes 659, 08010 Barcelona

Schedule

Line 2 - Tetuan
Line 4 - Girona

Bus

Line 2 - Tetuan
Line 4 - Girona